Instant & Unlimited Access
The most up-to-date database of foreclosures, bank owned properties, MLS listings, auctions, and short sales.
Most Comprehensive Data
Analyze property insights with the latest information that is updated daily - in just a few clicks.
Extensive Property Search
Unlimited saved searches, home values, owner information, transaction details, & no need to pay per-record fees.
All The Features That Save You Time And Net You Profit
Save and share searches

Homeownership Info

Estimated ROI & property value

Property foreclosure details
Filter by deals

Property loan breakdown

Comparable sales

Download property information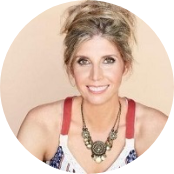 People Get Results With RealtyTrac
"I'm a first-time investor in real estate and really wanted to find the best bargains so that I could get maximum value from my first house flip."
Cori L. – Franklin, TN